Week 5 – Lesson 3: Things to avoid
Smoking or vaping can damage the genetic instruction for your baby, increasing infertility and miscarriage.
Dairy milk contains a lot of hormones, consuming a lot of dairy can increase inflammation and affect sperm health.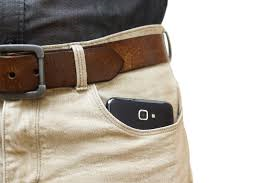 Keeping your phone in your trouser pocket increases heat and exposure to electro magnetic frequencies (EMF)
In general, while trying to conceive, avoid excess heat.
Four units of alcohol, which is the equivalent of 2 pints of beer, is the maximum recommended while trying to conceive. The optimum recommended is zero. 
Your mission, should you choose to accept it…
There are a number of day to day activities that can negatively affect sperm health. Today we will look at what to avoid.
A recent study found that 90% of men using hair restorative products such as Rogaine were infertile. This is because the active ingredient affects testosterone production. Everything that goes on your skin takes 22 seconds to get into your bloodsteam. Thankfully, their fertility was restored within a few months of stopping this product.
Testicles are on the outside of the body specifically to keep sperm cool, so they don't like heat. Occupations such as bakers and firemen have particular challenges when it comes to sperm health.  Being external organs increases their exposure to oxidative stress, so anti oxidants are important to offset this affect.
What you actually need to do:
Take a look at the Lesson download
Is there room for improvement?
What can you change and when will you do it?